For the past decade and a half, Google Maps (Google Business Profile) has provided helpful services and information for its users all over the globe.
With the rise of improved local features, the Internet giant is positioned to become what industry experts call a 'local ad juggernaut' within the next several years.
In this post, you'll learn why Google Maps is so important for businesses, and tips to implement that will ensure you're taking advantage of this platform.
Local mobile search is a priority
The notion of mobile-first optimisation is no longer a thought for the future of digital marketing, and it is a crucial part of the here and now. A multitude of statistics back up the idea that mobile is a must.
Additionally, the numbers tracking the use of local search highlight a necessity for brick and mortar shops to enhance their visibility so they can increase foot traffic.
Statistics on local and mobile search queries:
According to Google, over one-billion people worldwide downloaded Google Maps
Google Maps assisted its users by locating one and a half billion places each year
Google Maps is embedded on over four million websites
Roughly, 70% of all smartphone users report that Google Maps is their go-to app for navigation
76% of local searches led to a customer visiting the store within 24 hours of conducting the query
Mobile searches that include the phrases 'open now' or 'stores near me' have more than doubled recently
Interest in local search has grown more than 350 times since Google Maps launched a decade and a half ago
Google's case studies demonstrated that focusing on local search provided a median extra return on investment of fivefold
A study from The NPD Group revealed that 25% of shoppers preferred using their smartphones for their Holiday shopping
Approximately 75% of shoppers surveyed by The NPD Group expected to shop online, but a little over 10% expected to focus on local shopping and small businesses.
Nearly a quarter of shoppers would opt to order online but pick up their order in the store, according to The NPD Group's survey
Google Maps updates and how they work
The updated version of Google Maps will make promoting your business easier and more effective. When a customer makes a local query, Google Maps presents an enhanced experience aimed at helping connect them with the most convenient places to find what they are seeking. This includes:
Permitting Google tracking will offer pins for businesses situated along routes when customers ask for directions
Specific searches will result in local options honed to fill customer needs
The promoted pins Google Maps offers are a way for businesses who want to use paid search to help customers find them
By focusing on a consumer's location and search history, Google Maps can suggest companies likely to meet a customer's needs. This saves the customer time and effort and helps drive traffic into local storefronts.
Google keeps the advertising as unobtrusive as possible while promoting a focused experience
Google promoted pins
Promoted pins on Google are an updated way that Google is working to help local businesses attain greater visibility and foot traffic via the Google Maps App.
At one time, Google started putting ads in the local business finder. Because mobile searches are consistently growing and the notion of 'mobile-first' optimisation is the best online strategy for businesses, Google created the promoted pin.
A promoted Google Map pin is paid search advertising for local businesses that advertise on Google Maps. It is a purple pin icon on the Google Map page for a local search.
This is as opposed to the standard red pins that mark the location of other local businesses. If your ice cream shop has a promoted pin, then your ad is the first result for ice cream on Google Maps. In addition to this, your store location on the local map has a purple pin to help potential customers find you.
As a pay to rank function, promoted pins have the potential to give your brick and mortar shop a significant boost in traffic. Having your ad front and centre, coupled with a directional marker, will increase visitors to your location.
Google Maps pins for local businesses
While many businesses can benefit from using the promoted pin feature on Google Maps, the companies that will get the most benefit are:
A specialised store that attracts a specific clientele, such as a store that sells scuba gear or a shop that carries high-end wine
A business that depends on very localised sales, like a sports fan apparel shop near a team's home venue
A company that thrives on foot traffic, such as a bakery or cafés
Additionally, you can specify where a user lands when they click your ad to promote your business even further. These are customisable and can include:
Images
Website links
Directions
Featured events
Give searchers exclusive deals or coupons
Create a local inventory feed so customers can find out if you have what they need in stock
Google Maps Ads local case studies
1. Walgreens
Walgreens, the second-largest American-based pharmacy chain store, tested the idea of using Google Maps local advertising option in the summer. The test focused on promoting sunscreen and contact lens solution with Google's targeted ads on Google Maps.
According to Walgreens' Vice President of Media and Omnichannel Planning, Luke Kigel, the company netted twice as many store conversions as those seen with standard benchmarks.
Kigel sees Google Maps enhanced options as a potent way to deliver personalised and pertinent information to local customers. Kigel believes that Google Maps will be a great help in raising foot traffic and ease the customer's experience at the same time.
2. Dunkin'
Dunkin' (formerly known as Dunkin' Doughnuts) is an international doughnut shop and coffee house. In addition to a minor rebranding in 2019, the company also worked to increase store traffic by testing Google Maps.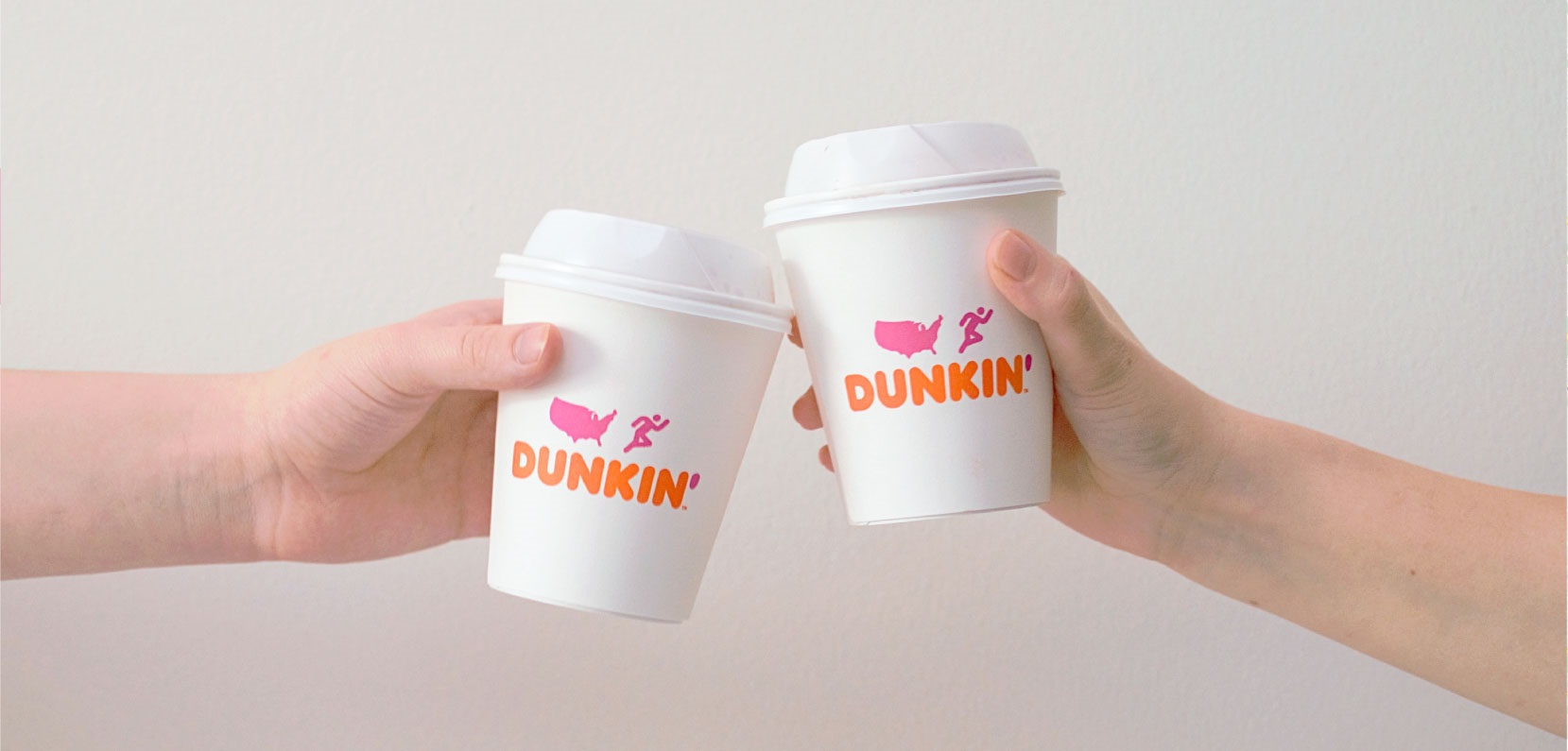 According to Dunkin' Senior Manager of Media Joslin Higgins, the coffee house used Google Maps to promote an espresso-based drink's recent menu addition.
Higgins was delighted with the results as were other higher-ups in the company. Dunkin' stores saw an 11% increase in foot traffic while the promotion was in place. Higgins called the scale tremendous and noted that the doughnut shop plans on increasing the company's investment in Google Maps by "double digits."
3. Nissan
Nissan is a Japanese multinational car manufacturer and dealer. According to Google's Jerry Dischler, Nissan Automobile Dealerships in the United Kingdom noted positive results with the Google Maps format.
Nissan's dealerships saw that approximately 6% of all mobile ad clicks led to a visit to a dealership. While the percentage may seem small, the increase adds up to 25 times the return on investment.
Google Maps and B2B
While Google Maps has a reputation as an app that brings customers to businesses, business to business (B2B) growth is another way Google Maps helps companies grow and strengthen ties with local affiliates.
Ways Google Maps can help your B2B
Because of how Google works with organising information and promoting reviews, it provides helpful information that gives other companies an enhanced sense of confidence when dealing with a new retailer in their B2B.
Verifying – In geographical searches, Google will list the businesses judged as most reputable higher in the results listing
Ease of operation – With a single search, you can find a business, read reviews, pinpoint its location, visit the website, and contact the company directly
Reviews – While businesses that primarily operate in a B2B format may not have many reviews, Google Maps allows the practice. Sharing a company that is a wonderful resource or alerting others to a shady corporation helps those in B2B the same way customer reviews help the business focus on reaching customers.
Updates – Google benefits from companies showing the most recent and accurate information. So, updating is easy to accomplish. This helps B2B because your fellow businesspeople can offer you up to date information.
Are you ready to take advantage?
Your company can benefit from the improvements we see in Google Maps.
Generally, Google is user-friendly, but if you feel overwhelmed when trying to set up and maintain your Google and other search marketing fundamentals, consider bringing on Local SEO experts to help you.