If you are looking for a way to grow your business and boost your profit to the next level, you have come to the right place. More people than ever are using smartphones and other portable devices to connect with their friends and favorite brands on social media. Getting the most from your business requires you to go where your customers are, so having social profiles to promote your products or services is vital.
The problem, though, is that social media is uncharted territory for a lot of business owners. That is where we come into play and fill the gap. We will create optimised ads that target the right people for your business so that you can get the most from the money you spend. Let's explore some of the benefits you can enjoy when you enlist our help:
Optimise Your Profit
Expand Your Reach
Get Valuable Market Insights
The following guide shows you everything you can gain by working with us and why you should let us give you a hand.
Why You Need Social Media
No matter your industry, most of your prospects log on to social media to connect with the world, to keep up with the latest news and to get information about their favorite brands. With social media, you can target your message to people based on their age, location, spending habits and more. An Italian-restaurant owner, for example, could target people who live within 15 miles of the restaurant, who enjoy Italian food and who eat out a few times each week.
The ability to laser target your audience is only one of the many benefits to which you will soon have access. Once people subscribe to your page, you can reach out to them again in the future without spending any more of your hard-earned money. Some companies spend untold amounts of money on market research, but you can get instant feedback from your prospects on the type of content they enjoy and the kind they don't.
Get Tons of Targeted Followers
Using social media lets you attract people who are the most likely to buy what you are selling. You can get those people to like and follow your page so that you can interact with them as many times as you want. Having plenty of targeted followers at your fingertips lets you get a quick sales rush with the touch of a button.
You will expand your reach faster than you once thought possible once you have a social media plan in place, and we are ready to help. The best part is that most of your followers have like-minded friends. When your followers share your posts, you can get even more prospects to follow your content.
View Monthly Reporting and Analytics
You don't want to spend your money unless you know what you are going to get, which is why we offer detailed reporting and analytics. You will see what our effort has done for your business and realise that enlisting our help was the smart move. Our reports display the number of followers you have gained across each of your social channels, and they even show you how much progress you have made and let you decide what steps to take in the future to enhance your results.
Spot Rising Trends
When the internet became mainstream, everything changed in ways some people never expected. Now that people are connected to a worldwide network, trends rise and fall faster than they ever did in the past, and keeping your business alive means you need to stay ahead of the market.
Our team and the tools we provide ensure you never miss a second of the action. You will have easy access to the latest rising trends in your market and can take advantage of them before it's too late. Staying updated on the newest trends is how you keep your business relevant in a changing market and prevent your prospects from losing interest.
Engage Your Followers
The modern world is full of distractions that can steal the attention of your prospects unless you do something about it. Companies that don't find ways to keep their prospects captivated won't take long to fail, and you don't want to fall into that trap if you value your long-term success. Our team will give you the tools and knowledge required to engage your followers anytime you wish. We will post content that stands out from the rest in a way that inspires them to take action, and you will smile when you see the difference for the first time.
The Planning Stage
When you hire us to take your business to the next level with social media marketing, we break our approach down into stages. The first step in our process is the planning stage. This is when we learn about your business and your target prospects to get an idea of where to start. Not only will we discover what audience to target, but we will also uncover the type of content that is the most likely to generate a positive response.
We will craft your customer persona so that we can maximise our effectiveness with each step we take along the way. Some people feel tempted to skip this step because they are in a rush to boost their profit, but we won't make that mistake. We take our time and won't move forward until we have a viable plan to use. You will be thrilled when you see the outcome of our dedication.
The Content Stage
We will craft and promote content once we have an idea of what your prospects want, and the response we generate will let you know we have done the right thing. During this stage, we craft your content and promote it to those who are the most likely to give a positive response. Generating sales, boosting engagement and attracting new followers are what our approach to content creation will do for your bottom line.
People will become interested in your company and the products you promote, making them even more likely to buy from you. The content we craft aims to push your business to where you have always wanted to take it. Since we never use shortcuts or cut corners when we generate content, you get results on which you can depend.

The Optimisation Stage
Too many marketing companies create ads and leave the rest of their clients' results to chance. You won't need to worry about that problem when you work with us because we will have your back each step of the way. Our team will monitor the response you get and make small changes to improve your impact.
If we spot content that is not performing as well as the rest, we will remove it from the campaign to stop you from losing money. On the other hand, we will pay extra attention to content that gets the job done without much trouble. At the optimisation stage, we alter your targeting to improve your conversion rate because we aim to give you as many sales as possible.
The Management Stage
Once your content plan is in motion, it's still essential to manage each of your social media accounts if you don't want to fall behind. Managing one social account can take a lot of time, effort and energy, but tracking more than one can seem all but impossible. Our team will do the hard part, and you will then have even more time to focus on your business. We will monitor your social properties and ensure that everything is going according to the plan, and you won't need to worry about unpleasant surprises taking place at the worst times.
A Smart Investment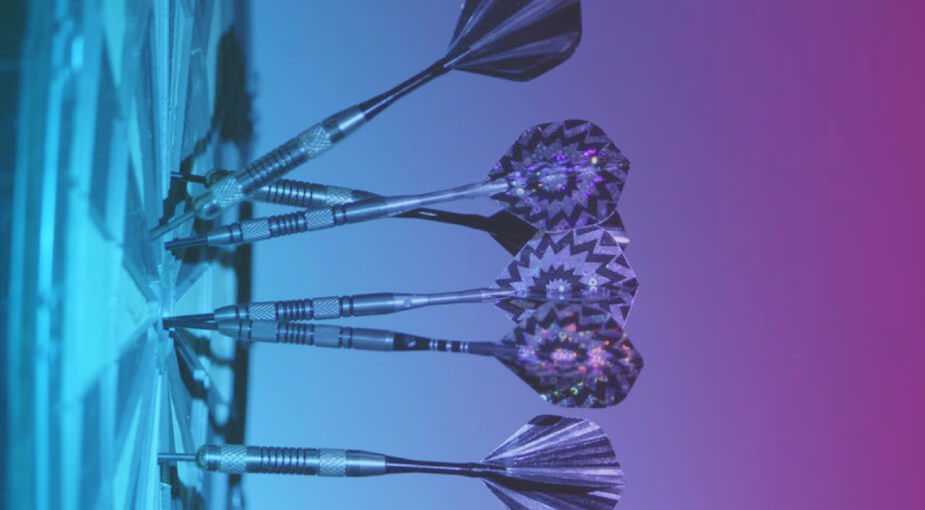 A lot of the other social media marketing agencies on the web charge expensive retainers and outrageous monthly fees that put a dent in their clients' profit. Rather than draining your bank account in exchange for our services, we only charge for the work we do in addition to the cost of running the campaign. The approach we take lets you keep even more money in your wallet because we offer fair pricing you won't want to ignore.
Getting Started
The results for which you have been hoping are much closer than you think, and our team is the missing element you need to grow your business to a whole new level. Our marketing team will craft and implement a powerful social media plan that will get winning content in front of an eager audience.
You will be amazed when you see the difference in your bottom line after we take over your marketing effort and skyrocket your income. The digital landscape is fast and unforgiving, but it also holds the key to unlimited growth if you know how to navigate the territory. If you are ready to grow your business and boost your profit, we encourage you to contact us right away for more information.